Orthodontic Services
Put Your Best Smile Forward
Braces used to be a rite of passage among teenagers, but modern orthodontics can help people of all ages get the healthy smile they desire. Kids should see an orthodontist around age 7 for an evaluation so that they can begin any necessary treatment at the ideal time.
Why Go To Spencer Dental for Orthodontics
We pride ourselves on being a dentist for the whole family. We specialize in kids treatments, but also service our adult patients with expertise. We know how important it is for your family to receive quality dental treatments, so that's why offer:
Flexible scheduling – so you're entire family can get braces or other orthodontic services when it works for them
We accept many forms of payment – From Medicaid and payment plans to insurance, we offer many ways to pay for your treatment.
We make kids comfortable with the dentist – Our offices specialize in kids care so we know how to ensure kids have a tranquil time in our chairs.
Our Dental Discount Plan – No insurance? Don't let that stop you from visiting us. We offer a Dental Discount plan that pays for itself in the first visit.
Multiple locations throughout Virginia – We want visiting the dentist to be as convenient as possible so we're sure there is a location near you!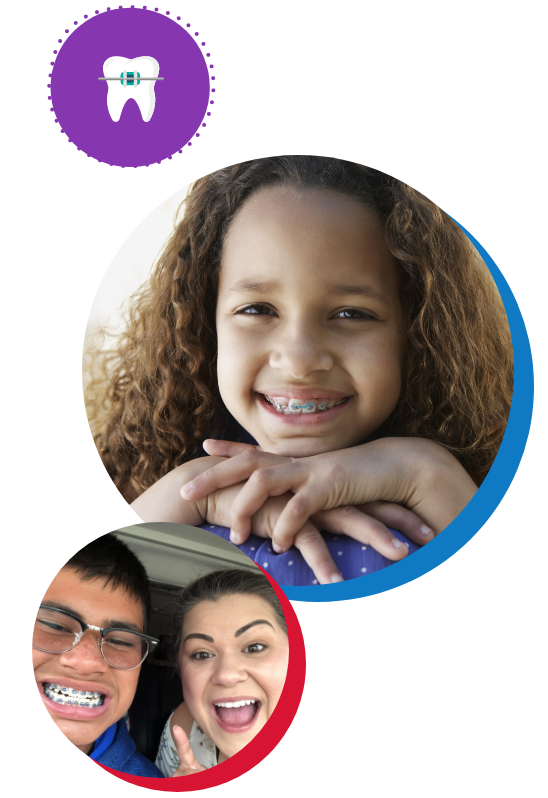 What Happens During an Orthodontic Consult?
The FREE orthodontic consult allows the orthodontist to identify potential issues with your child's smile.
Early action means less chance of tooth removal later on.
Braces can help guide permanent teeth and jaw growth.
Starting early means addressing minor issues before they become bigger problems.
Telling your child that they have a consultation with an orthodontist can send them into a panic, so it might help ease that anxiety by explaining what to expect. The orthodontist's office isn't a scary place, and we take special care to make kids feel comfortable.
Here's what you can expect and why we need to do it:
X-rays and imaging studies help determine the best treatment plan because they show what's going on beneath the gums.
Review the treatment plan and all recommendations so that you and your child understand what will happen.
Answer any questions about the process so that you feel confident about each step.
Work out pricing to make sure it fits within your budget so that you aren't stressed about your child's care.
In many cases, your child can start treatment the same day as the consultation, as long as everybody is comfortable with the plan.
What to Expect with Orthodontic Treatment
Depending on the type of braces you choose and your child's case, follow-up appointments might vary. Expect to return every four to eight weeks so that we can make sure your child's teeth are moving as expected. Keeping these appointments is a critical part of the treatment plan because we can identify any issues or make adjustments to keep on track.
By the end of treatment, your child's smile will be healthy and beautiful. They will have to wear a retainer afterward, but it's removable, and many kids only have to wear it at night after a while.
FREQUENTLY ASKED QUESTIONS
You may still have questions about this big step in your child's life. We've prepared some commonly asked questions to help you and your child decides if braces are right for them.
How Long Does It Take to Get Braces?
Typically, the initial appointment takes an hour or two, depending on your child's mouth and the type of braces you selected.
How Long Does Orthodontic Treatment Take?
Typically, orthodontic treatment plans take anywhere from 16 to 24 months. Some cases resolve sooner, while others take longer, especially if the child doesn't follow prescribed treatment or keep appointments.
How Can I Afford Braces?
It's possible to get affordable braces. Dental insurance may cover some of the cost of braces, and we accept most plans, including Medicaid. Even if you don't have coverage, there are other options, including cash or credit card. You could also join our discount dental plan to save on orthodontic treatment for your child.
What Are the Different Types of Braces?
The world of orthodontics has come a long way over the years. For traditional braces, brackets are smaller than ever, and it's even possible to get clear ones that blend better with the teeth. Plus, clear aligners have revolutionized orthodontics by creating a nearly invisible, removable treatment option.
Traditional braces still use metal brackets attached to the teeth and connected by a metal wire.
Clear and ceramic braces function like traditional braces with a metal wire, but the brackets are clear or tooth-colored so that they aren't as obvious.
Clear aligners are removable trays that fit over the teeth and gradually move them. Patients must wear the aligners at least 22 hours per day, but your child removes them to eat, drink, and brush their teeth.
Your orthodontist can make the best recommendation for your child based on their individual needs.
Some kids may also require orthodontic appliances to complete the treatment. For example, a palate expander can create more room in a child's mouth to accommodate teeth. Other orthodontic appliances help with teeth grinding, spacing, and jaw alignment.
We Care
Dental & Wellness News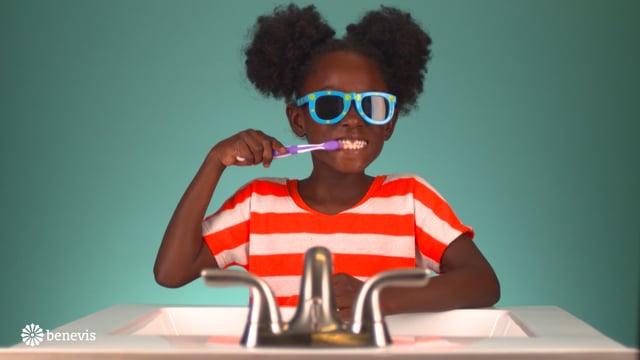 Talkin Teeth- Brushing Your Teeth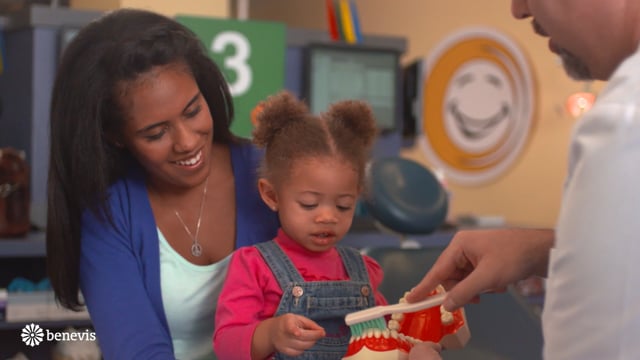 Talkin Teeth- Tooth or Fiction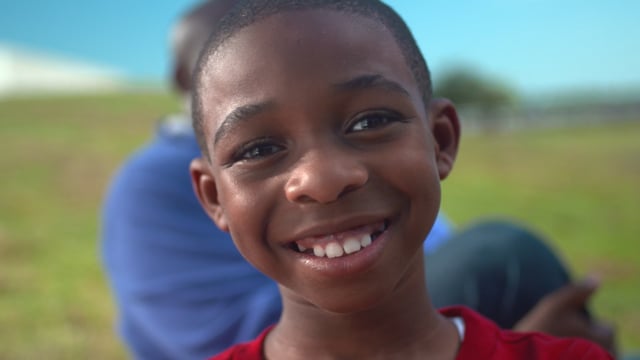 Talkin Teeth- Cavities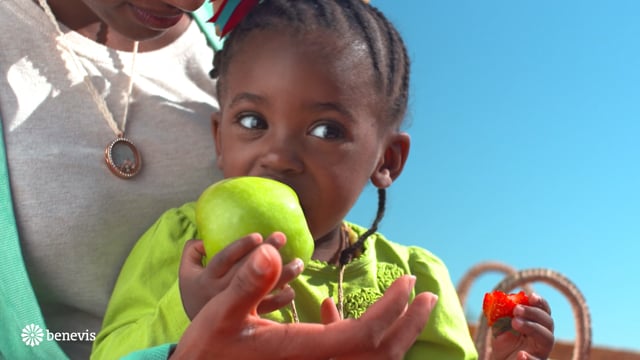 Talkin Teeth- Primary Teeth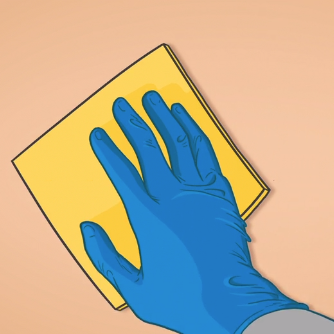 Safe Care & Ready to Serve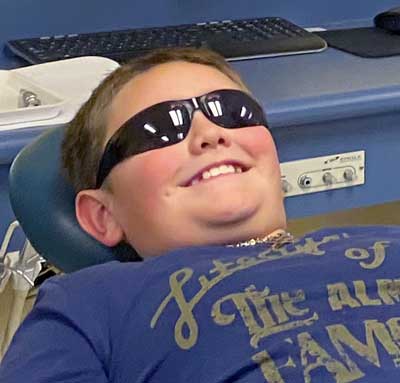 My Safety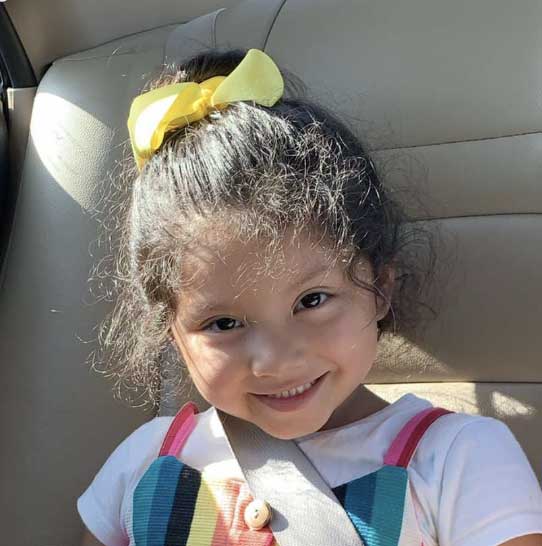 My First Trip to the Office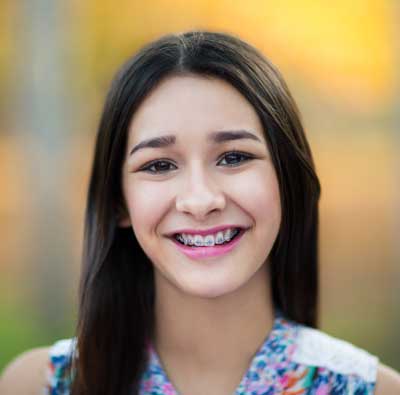 All About My Braces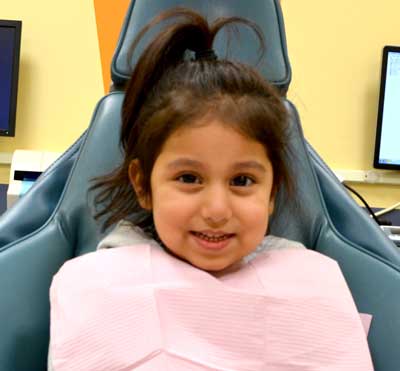 My First Cleaning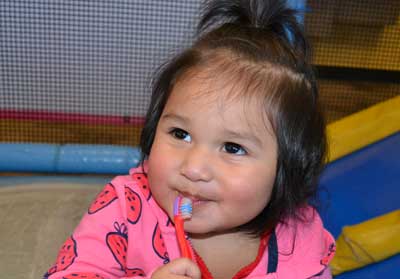 All About Brushing My Teeth
Go to next slide group.

Go to next slide group.

Go to next slide group.

Go to next slide group.

Go to next slide group.

Go to next slide group.

Go to next slide group.

Go to next slide group.

Go to next slide group.

Go to next slide group.
Talkin Teeth- Brushing Your Teeth
Talkin Teeth- Tooth or Fiction
Talkin Teeth- Primary Teeth
Safe Care & Ready to Serve
My Safety
At Spencer Dental, we are proud to be recognized for providing high-standard, compassionate dental care. Patient safety is the cornerstone of delivering care of this quality. Here are just a few ways we make sure your children; family and you stay safe when visiting our office.
Infection Control
We are dedicated to helping all team members maintain the safest environment in our dental offices. Every team member is encouraged to identify and report anything that might result in harm to patients or coworkers, as well as to speak up and share any concerns.
Sterilization
We have complete control over who handles our instruments and how they're sterilized. Along with the proper sterilization of instruments and materials. Sterilizer monitoring is an essential part of Spencer Dental's in-office infection control program.
Regulatory Accreditation
We oversee efforts to maintain the highest standards of quality and safety, in
keeping with guidelines set forth by agencies that regulate and accredit dental offices. Our team works closely with these agencies to keep abreast of newly established protocols to improve dental health outcomes in our offices.
My First Trip to the Office
Generally, children should visit the dentist by their first birthday or when their first tooth comes in. To make sure your child develops healthy dental habits, seeing the dentist early and regularly will really help. Your dentist can teach your child proper dental care, helping them prevent tooth decay and live a lifetime of happy, healthy smiles.
Tips to help with your child's first dentist appointment:
Prepare your child
You can get your child used to a dentist check-up at home before ever scheduling their first appointment. You can do this early for babies by wiping their gums with a soft cloth after meals or gently brushing their tooth with a soft toothbrush. Doing this before their first appointment will get them used to having someone exam inside their mouth. If your child is older, give them a general idea of what to expect and explain why going to the dentist is important.
Prepare yourself
Be ready to answer general health questions about your child and bring your photo ID and any insurance cards you might need. If you have questions for the dentist, feel free to ask.
Remember, everyone should have regular check-ups with the dentist no matter what their age. By bringing your child in for their first dental appointment, you're already making sure that they are learning good oral hygiene habits early.
All About My Braces
Simple stories you can read with your child to help prepare for their dental visit
I'm going to the orthodontist today.  We're going to check to see if I need braces.
When I get to the orthodontist's office, we check-in at the front counter.  Here I should use my inside voice so my mom can finish my paperwork.
The office has activity sheets that I can do while I wait to be called back.  I'll read and learn cool facts about animals and solve some fun puzzles.
When it's our turn to be seen, the orthodontist might want to take pictures of my teeth.  They use this big machine that looks like it came from a submarine.  It's really cool looking and can show the orthodontist inside my teeth!  They say we need the pictures because they will show if I should get braces or not.
After talking to my mom, the orthodontist thinks I should get braces.  So, they start getting my teeth ready for the brackets that I'll need.  Once my teeth are ready, they use a special glue to stick the brackets to my teeth.
After I have all the brackets I need, the orthodontist puts a wire through them, it goes around my mouth.  This is going to help my teeth move in the right direction and make them straight.
Once the wire is in place, the orthodontist tells me how to take care of my teeth and my new braces.  They say I might need a different toothbrush to clean my teeth and around my brackets properly.  I need to pay attention to removing food from around my brackets and in between the wire and my teeth so I don't get cavities.
Now I have my new braces and pretty soon I'll have a straighter smile.  The best part is I can customize my braces with different colored bands!
My First Cleaning
Regular dental check-ups and cleanings are important for both children and adults.They help to keep your teeth and gums healthy. You should schedule a regular dental visit at least every 6 months or as recommended by your dentist.
During your cleaning, your dentist or dental hygienist will usually follow these steps:
First, your dental professional will examine your teeth and check for any possible issues like plaque or cavities
Next, your dental professional will floss in between your teeth and use special tools to scrape off any tartar (hardened, built up plaque) around all your teeth
Then, they will use special toothpaste to clean and polish your teeth
Your dentist may decide to take x-rays to make sure that everything is normal in your mouth
Finally, you usually get a fluoride treatment to help protect your teeth
Professional dental cleanings are an important part of good oral health. If you have questions about your cleaning, be sure to ask your dentist or dental hygienist.
All About Brushing My Teeth
Simple stories you can read with your child to help prepare for their dental visit
My dental hygienist taught me how to brush my teeth today!  I thought there were a lot of steps but, after they showed me, it was easy.
First, my hygienist told me that brushing the right way takes time.  They told me that most dentist say it should take at least 2 minutes to brush all my teeth.  My parents set a timer for me to make sure I know how long to brush.  I also learned that you should brush your teeth two times a day.  One time in the morning and one time before bed.
The first step is putting toothpaste on my toothbrush.  Not too much!  I like the mint flavor the best.
Then I had to hold my toothbrush at a 45-degree angle against my gums.  My dental hygienist had to show me what this felt like and showed me in a mirror too.
Next, you should brush your teeth slowly, in small circles on the front and back of your teeth.  Don't forget the top of your teeth too.  That's the part that you use to chew your food.
Be sure to brush every tooth, every time and all around.  As much as you can.  You don't want to leave any sugar bugs behind.
After your done brushing your teeth, be sure to brush your tongue and top of your mouth too.
Now you have a clean smile!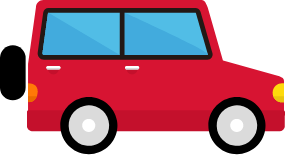 Find a Location
Virginia Dentists